Welcome
Welcome to my class website.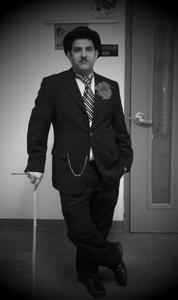 MUHS BIO
As a third generation MUHS graduate, I have always wanted to teach at Mingus Union High School I graduated from here in 1991. I attended the University of Arizona where I received a bachelors degree in History. I started teaching at Mingus in 2011. It has been a dream come true to be able to support the goals of the district in such capacity; my dedication to the school and the staff is resolute, always keeping the best interest of the children and the community in my efforts.
In addition to teaching, I have been actively involved in coaching at MUHS. I began with the freshman basketball team in 1993, but moved up to varsity assistant coach in 1995; where i was a key component to taking the team to the state finals. In 2007, I have volunteered my time as a varsity offensive soccer coach for the MUHS. In 2013 I took over the entire program and was blessed with a group of young men that won the Section championship back to back years in 2014 and 2015. I am honored to have been a part of the phenomenal young men's lives who have played so hard for our high school team and who have now merged into the community as promising young men. I am currently the Head Varsity Girls Soccer Coach. I look forward to being a leader for the girls program both on and off the field
Currently, I hold a B.A. in History from the University of Arizona and an A.A. in general studies from Yavapai Community College. I focus my attention on helping the community of the Verde Valley in all aspects of my life. I hope to bring excellent communication, patience, and understanding to foster and encourage the success of the students and athletes at Mingus Union High School.

Respectfully,

Calvin T. Behlow