Welcome
Welcome to my class website.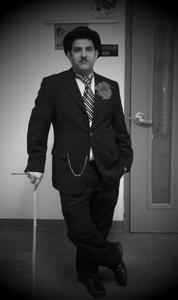 Greetings,
My name is Calvin Todd Behlow, as a third generation MUHS graduate, I have wanted to teach at Mingus Union High School since I graduated in 1991. It has been a dream come true to be able to support the goals of the district in such capacity; my dedication to the school and the staff is resolute, always keeping the best interest of the children and the community an intricate role in my daily efforts.
In addition to teaching, I have been actively involved in coaching at MUHS. I began with the freshman basketball team in 1993, but moved up to varsity assistant coach in 1995; having been a part of taking the team to the state finals. Since 2007, I have volunteered my time as a varsity offensive soccer coach for the Mingus Union High School soccer program. I am currently the Head Varisty Soccer Coach. I am honored to have been a part of the phenomenal young men's lives who have played so hard for our high school team and who have now merged into the community as promising young men.
Currently, I hold a B.A. in History from the University of Arizona and an A.A. in general studies from Yavapai Community College. I focus my attention on helping the community of the Verde Valley in all aspects of my life. I hope to bring excellent communication, patience, and understanding to foster and encourage the success of the students and athletes at Mingus Union High School.

Respectfully,

Calvin T. Behlow